Overview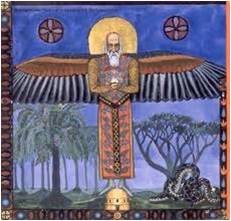 The curriculum and its courses ground Jungian analytic work within a broad, multi-dimensional perspective that includes clinical, interpersonal, and archetypal approaches to psychotherapy and a wider understanding of human nature. Over the last several years, course offerings have included Greek, Egyptian, Norse, and Celtic mythologies as well as clinical courses on personality development, dream interpretation, psychopathology, and readings from Jung's Collected Works such as Symbols of Transformation, Aion, and the Red Book. Although the program is based on a four-year curriculum, it is expected that students work at an individual pace to develop greater self-integration and professional competence.
The academic year consists of two semesters, each with fourteen weeks of classes. Regular classes are held primarily on Mondays, with occasional seminars on weekends, to accommodate out-of-town students. Students may choose courses to fit their schedule. A student who wishes to apply for licensure as a psychoanalyst must fulfill the requirements of New York State.
The training program consists of:
Personal analysis
Individually supervised clinical practice
Classes/Seminars
Small case study groups
Group process retreats
The program is divided into two stages separated by a written and oral examination. The first stage courses focus on:
Jung's writings and archetypal symbolism
The theory and practice of Jungian analysis including the psychological interpretation of dreams, myths & comparative religious studies.
Basic psychoanalytic courses in areas such as transference and countertransference, psychopathology, diagnosis, dynamics of the psyche, personality development, gender and cultural studies.
Clinical methodology and case seminar
Ethics in analytic practice
Upon completion of the required courses, a candidate is eligible to take the mid-program examination.
The second stage courses consist of:
Case seminars
Advanced reading courses
Control supervision
A written thesis
A Group Process weekend which provides an opportunity to reflect on the training experience, is required for the first four years. Students are also invited to join the professional community and attend lectures given by local and visiting analysts.
Graduation Requirements
8 Semesters of Readings in Jungian Thought
7 Semesters of Clinical Classes
8 Semesters of Archetypal Classes
1 Semester of Professional Ethics Class
1 Semester of Research Methodology
8 Semesters of Clinical Case Seminar
2-hour course in recognition and prevention of child abuse (usually online)
Yearly enrollment in Columbus Day and January Intersession Workshops
Yearly Group Process Weekends
640 sessions with Low-Fee patients ($35-75)
160 hours of Low-Fee Supervision, minimum of 4 years
2 years of individual supervision (minimum 80 hours)
2 years of control supervision (80 hours)
Personal Analysis throughout training (minimum of 300 hours)
Comprehensive Examination (written and oral components)
Thesis (written and oral components)
Exit Interview
Fees
Current Fees 2017-18 (subject to change):
Administration Fees: $2,250 per semester
Course fees: $335 per semester (full load = 4 courses = $1,240 per semester)
Analysis: c. $150 per week (cost may vary)

Supervision for low-fee patients: Free (40 Hours per year weekly for 4 years)

Individual Supervision: $100 per week (required with more than 5 patients, and for the last 2 years of training)
Control Supervision $100 per week (required last two years)
Income
Matriculated students see a minimum of four low-fee patients each week, assigned by the Low-fee Service Coordinator. Income from these patients averages $140 per week. Candidates may choose to see more patients and increase their income, though additional paid supervision would be required. The patients that students begin seeing at the Institute may remain the patients of the student when the student graduates, allowing the student to begin a private practice under supervision as required by NY State law until state licensure is completed.