Overview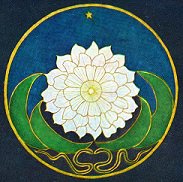 The Training aims to develop, within a community of students and practicing analysts, an analyst with personal and professional competencies in both theory and clinical practice. A student's personal process is emphasized as a major learning experience. Throughout your training, you will engage in your own analysis as well as supervised clinical practice and small classes that approach analytical work and clinical practice from both historic and contemporary perspectives. Within this style of training, Jungian Analytical Psychology is studied and applied in the context of an evolving psychological field where basic assumptions about human nature are assessed and applied to clinical theory and methods of practice.
The training program's philosophy, institutional policies, and teaching methods are geared towards open dialogue, creative expression, and critical discussion with a small class structure. The teaching and supervising faculty have extensive clinical experience, are distinguished within the field, and come to psychoanalysis from diverse backgrounds and a variety of disciplines.
The program is divided into two stages. The first stage introduces Jungian theory and principles of practice, which are grounded in clinical experience. When the student is ready, he/she takes a written and oral examination in order to progress to the second stage, in which the student engages in advanced seminars and control supervision, and writes a Thesis.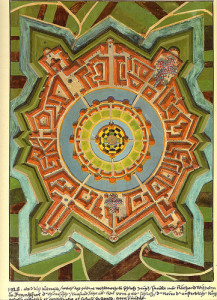 The academic year consists of two semesters, each with fourteen weeks of classes. Most classes are held on Mondays, though some are held on Sunday afternoons and Tuesday mornings.  Occasional seminars are held on weekends.   Students receive some of their clinical experience via the onsite Low-fee Referral Service, which the Institute provides as a service to the community.
Students can work their way through the program at an individualized pace. The student's personal process is considered paramount in the training. Students may choose courses to fit their needs and schedule. However, a student who wishes to apply for licensure as a psychoanalyst must fulfill the requirements of New York State. Applicants considering to apply for the psychoanalytical licensure (LP) upon graduation should familiarize themselves with state requirements, which may change over time, at the state's website.

Prerequisite Requirements
For Matriculated Status:
100 hours of Jungian analysis with an IAAP member, at least 50 hours directly preceding application.
45 hours of clinical supervision.
Master's or higher degree in a mental health field.
One-semester Master's level equivalent course or tutorial in Developmental Psychology.
One-semester Master's level equivalent course or tutorial in Psychopathology.
Admissions or Training Committee approval.
Applicants who are accepted as Matriculated Students enter the program with clinical experience. They are assigned patients through the Institute's referral service, receive once-a-week gratis supervision on their assigned patients, and participate in group supervision called Case Seminar.
Applicants who do not have the required courses and experience to apply may consider applying for the Institute's preparatory program: lntroduction to Jungian Clinical Process.
For Non-Matriculated Status:
100 hours of psychotherapy, at least 50 hours with an IAAP Jungian Analyst directly preceding application.
If applying for Fall 2023 or thereafter, 100 hours of Jungian analysis with an IAAP member, at least 50 hours directly preceding application.
Master's or higher degree in any field.
Introduction to Jungian Clinical Process- a two-semester, four course program offered by the C.G. Jung Institute of New York. lntroduction to Jungian Clinical Process.
Students receive credit for all courses taken during non-matriculation.  Non-matriculated students are assigned one patient from the Institute's Referral Service.  They contract with a NYAAP Jungian analyst for private supervision in a group with other non-matriculated students.  After fulfilling 45 hours of once-a-week clinical supervision, a non-matriculated student can apply for advancement to Matriculated Status.
Admissions Process
The admissions process consists of seven steps:
Contact the Coordinator of Admissions, Director of IJCP program, Laurie Schapira, at hygeia1949@gmail.com, if you are interested in applying.
If you have met the prerequisite requirements, you can schedule an initial interview by phone or skype.
If approved to apply, you will receive an application form from the Executive Assistant.
The application must be completed and returned by April 1.
You will meet with three members of the admissions committee in May.  This interview assesses suitability for training at the Institute by concentrating upon qualities of personal development, academic background, and clinical experience.
The admissions committee makes its recommendation to the Board of Trustees at its next meeting.
You will be informed of the decision of the Board.
Throughout the application process, applicants must demonstrate, at a minimum:
A sustained interest in the intra-psychic and interpersonal aspects of the psychology of individuals.
A proven capacity for high-level and self-motivated academic and clinical studies.
A readiness to continue in the ongoing development of a fruitful relationship with the unconscious and its symbolic nature.
Please be aware that the C.G. Jung Institute of New York does not participate in the SEVIS program for foreign students and does not issue student visas. You can contact the International Association for Analytical Psychology (IAAP) for information on Jungian training available to you.
Policy Of Non–Discrimination
The C.G. Jung Institute of New York administers its policies of admission throughout the training without regard to race, religion, national origin, marital status, age, sex and sexual orientation, as well as without regard to a person's disability as designated by applicable law except where absence thereof is bona fide occupational qualification.