Donate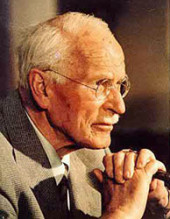 If there is anything that we wish to change in the child, we should first examine it and see whether it is not something that could better be changed in ourselves.
Carl Jung
As far as we can discern, the sole purpose of human existence is to kindle a light in the darkness of mere being.
Carl Jung
How to get involved
We at the C. G. Jung Institute of New York rely on people in our community who are generous with both their time and financial support to promote our mission. Donors include interested laypersons as well as professional analysts who volunteer their services to guide students in our training program.  We depend on individuals like yourself and your commitment to sustaining our community, in order for the Institute to continue its long history and tradition as a trusted resource for students in training and for those seeking analysis through our low-fee referral service.
If you prefer to send a check for your donation, make it payable to:
The C.G. Jung Institute of New York, at 28 East 39th Street, New York, NY 10016.
If we may be of assistance regarding your donation, please email us at cgjunginstitute.ny@verizon.net or call us at 212-986-5458.
Gifts to the Institute are tax deductible.
The Institute has been registered as a New York non-profit public benefit corporation since 1975 and is federally registered as a tax-exempt 501(c)(3) educational charity; our federal tax identification number is 23-7428512.