History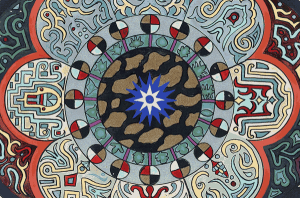 For over three decades the C. G. Jung Institute of New York has provided a personalized, confidential referral service to the New York/tri-state community. The service offers referrals to individuals seeking reduced-fee Jungian psychoanalytic psychotherapy conducted by students training at the Institute. All students have Masters or Doctoral degrees and are under the supervision of licensed Jungian Analysts.
Services
The Low-Fee Referral Service offers a range of services that includes:
Jungian psychoanalytic psychotherapy, providing, in addition to relief from symptoms, a broader understanding of the issues in our lives and an increased sense of basic aliveness through fostering individuation and psychological growth
Treatment of specific conditions and issues:

Specific Conditions: depression, anxiety, self-image, eating disorders, inhibitions, posttraumatic stress
Adjustment Concerns:  religious concerns, sexual orientation, aging and elder care issues, parental concerns, vocational decisions and stress, mid-life conflicts, relationship difficulties, and other issues

Specific services oriented towards assisting creative and performing artists
Personal growth and spiritual development
Multi-lingual psychotherapy (in certain languages)
Contact
If you are interested in pursuing the process of low-fee Jungian psychoanalytic psychotherapy conducted by analysts-in-training at the C. G. Jung Institute of New York, please contact the Referral Service Coordinator, Dr. Mark Seides, at (212) 867-8461. In a brief confidential conversation, free of charge, you may discuss the practical aspects of applying to the Service. Based on your individual needs and goals, the Coordinator will:
Should you and the Coordinator both decide that it would be best to proceed with an application to the Jung Institute, you would be asked to download the following application form, complete it and mail it, to the address listed below along, with a non-refundable application fee of $75.00, made out the C.G. Jung Institute of New York. We do not accept credit cards or insurance for payment.
Application Form (.doc)
C. G. Jung Institute Low-Fee Referral Service
Dr. Mark Seides, Referral Service Coordinator
C.G. Jung Institute of New York
28 East 39th Street
New York, NY 10016
Once these are received, the Coordinator will contact you and arrange an appointment to conduct an initial screening interview to explore whether Jungian analysis would be of help to you, and if so, to determine a good match with an analysts-in-training at the Institute. Every effort is made to ensure that your referral is made considerately and without undue delay.
If you would prefer to work with a graduate Jungian analyst, a directory of certified Jungian analysts, searchable by location, may be found on the website of the New York Association for Analytical Psychology, the professional society of Jungian Analysts in the New York area, at www.nyaap.org or you may wish to contact the Coordinator of the Professional Referral Service, Dr. Maurice Krasnow, at 646-522-6922.